Protect Your Business from Cyberattacks with the Secure Advantage™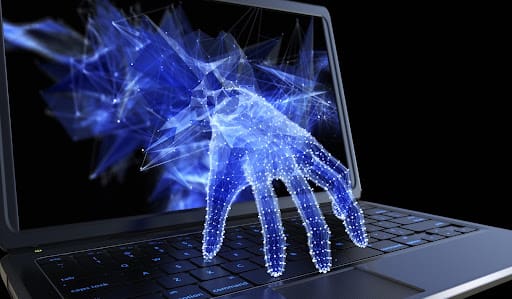 Corporate Technologies Secure Advantage™ offers next-generation Advanced Cybersecurity.
Cybercriminals attack organizations from multiple angles. With Secure Advantage™, you can rest assured knowing you are protected by preventative measures to minimize your risk of cyber-attacks through our multi-layered solutions.
Our Secure Advantage™  comprehensive solution provides several layers of protection and stops attackers in a multitude of areas during an attempted breach. At Corporate Technologies, our goal is to help your business achieve, maintain, and demonstrate its data security compliance requirements.
Given the increasingly stringent data protection and privacy regulations enforced globally, your business can no longer allow compliance to take a backseat. Achieving compliance requires fulfilling all your obligations under applicable regulatory standards and providing documented proof to pass any regulatory audits.
Look to Corporate Technologies for your comprehensive solution that automates and helps streamline the necessary compliance processes, making it easier for you to adhere to extensive regulatory requirements.
24/7 Threat Monitoring and Protection
All businesses today, large and small, must address online security. Whether it's a matter of compliance for providing services to others or protecting business assets, now is the time to act. At Corporate Technologies, we cost-effectively guide you through a cybersecurity discovery process with low up-front investments. However, we believe that the biggest question that must be answered is: "How willing are you to accept the loss of valued assets or loss of business revenue?" Because without the right cybersecurity platform in place, you are at risk. We establish a framework to advance the security services necessary to provide enhanced security outcomes through the Corporate Technologies Secure Advantage™ program.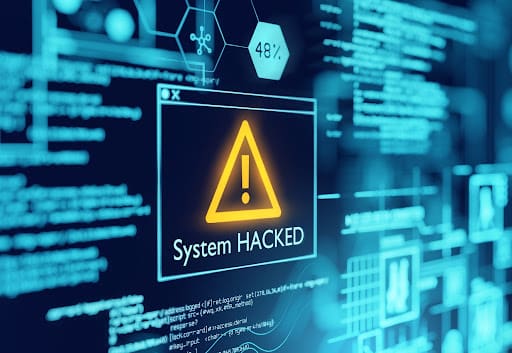 24/7 Threat Monitoring and Protection
Application and Storage Control
Next-Gen Anti-virus (24/7 SOC Monitoring)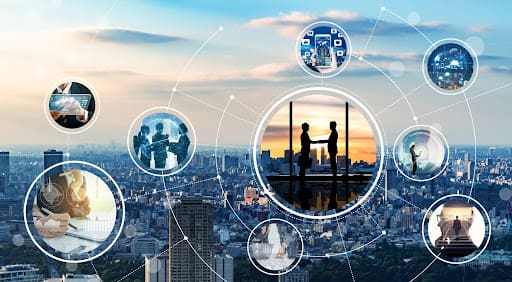 Think of Us as Your 24/7 Second Set of Eyes
You may not want to admit it, but you have already been targeted, and you just may not realize it. Every day, hackers are breaching and exploiting business vulnerabilities. Our 24/7 Secure Advantage™ program provides continuous risk management, vulnerability scanning, and monitoring of infrastructure and data.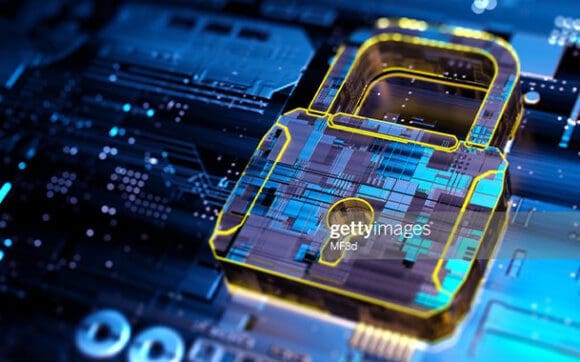 The Time is Now for You to Become Rest Assured. And the 24/7 Secure Advantage™ Program from Corporate Technologies Can Do Just That.
Since no method is bulletproof, at Corporate Technologies, we have carefully chosen the multi-layered approach to give your organization the best processes to assess and improve your level of security.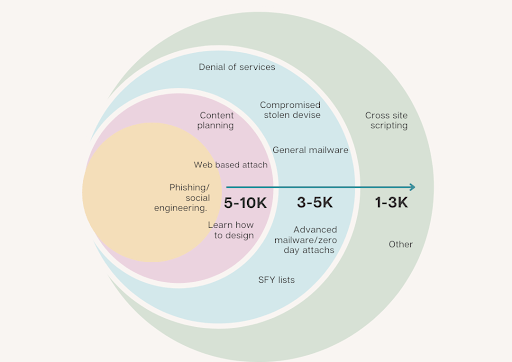 Don't Allow Reality to Drive Perception
Perception: Many business owners either elect not to invest or can not afford to invest in a cybersecurity program.
Reality: The Corporate Technologies 24/7 Secure Advantage™ programs' low upfront costs make it affordable for businesses large or small to protect themselves from cybercriminals.
Perception: While today's threats continue to become more sophisticated, technology can reduce the risk.
Reality: Lack of training and low awareness among staff limits technology's ability to perform at peak levels. This is why internal training is a critical part of the Secure Advantage™ program.
Perception: We can put a Band-Aid on our security system and maintain compliance with today and tomorrow's customer base.
Reality: As cybercriminals continue to advance their techniques, customer demands for compliant security programs and annual reviews will become a standard way of doing business. The Corporate Technologies Secure Advantage™ program provides a level of compliance and is certified yearly.